Join our community prayer wall!
Have a prayer request? Use the form below to send your prayer requests and have the community and the Poor Clare Sisters in Spokane join in faith to pray with you.
You may add your prayer request to our prayer wall using the form to the right.  Once your prayer request is received, we will share it according to your instructions. Feel free to submit as many prayer requests as you like!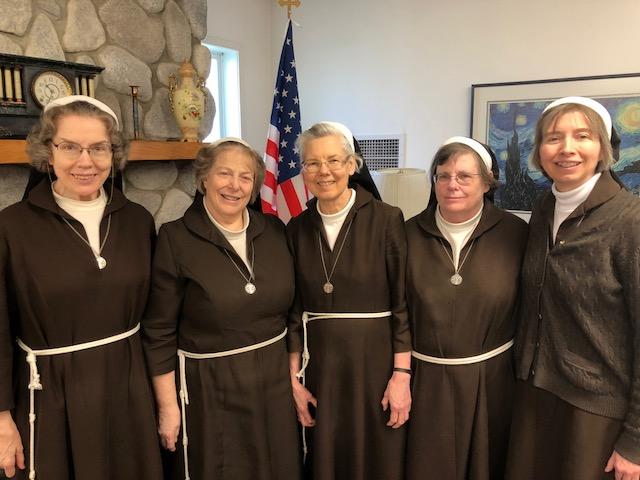 Gail
If god wills it, the complete healing of Brynne from hodgkin's lymphoma and the effects of the CHEMOTHERAPY treatment.
6/8/23 shared
Beth
Please pray for my husband and daughters. Thank you.
6/8/23 shared
Anonymous
Pray for baby and mom.
5/8/23 shared
Denise
Please pray for the widows as they navigate forward without their grooms.
5/5/23 shared
James
May my urologic complications of prostrate surgery is completely resolved.
5/5/23 shared
Lauren
 Our family is moving soon for a wonderful, God-given job opportunity for my husband.  Thanking God for this answer to prayer, and asking for prayers as we prepare our home, our children and our hearts to move. We have an incredible group of families with which we have been communing. Pleading with the Lord to provide for us sweet souls with which to grow and share life, for a beautiful Catholic school experience, and healthy fulfillment for my husband in his new role at work.  We are looking for a home to rent. May the Lord make it clear where we ought to live.  To God be all the glory!
5/5/23 shared
Rebecca
Please pray for my family.
5/5/23 shared
Lola
Please pray for those who are struggling with chronic and mental illness.
5/4/23 shared
Anonymous
Please pray for Patty.  She has lupus and osteoporosis. She has a broken rib and two broken metatarsals. She is a strong woman but needs prayers for the grace to endure all the pain associated with it. Thank you for your prayers. 
5/2/23 shared